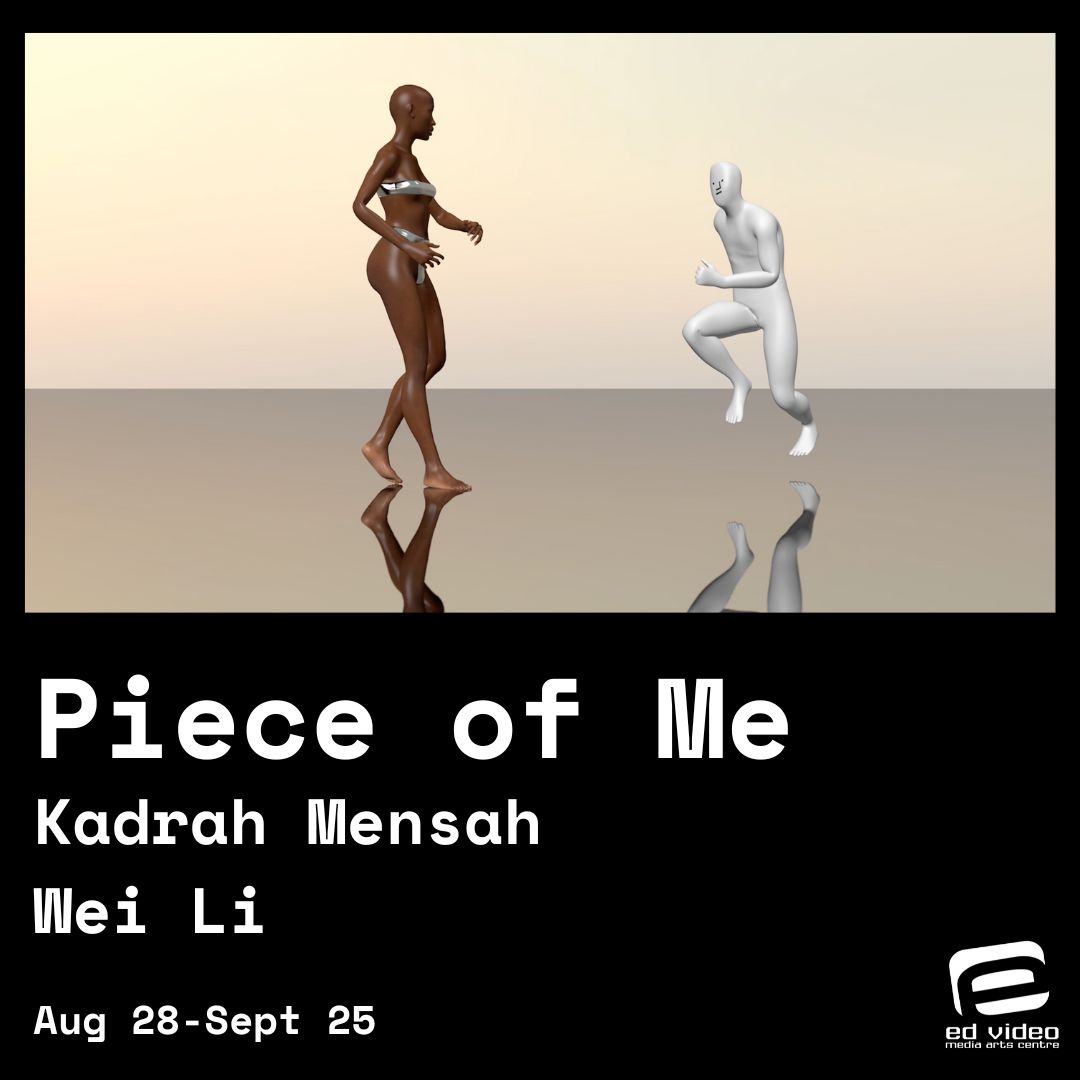 Kadrah Mensah
Wei Li
Monday, August 28th – Monday, September 25th, 2023
Piece of Me is a two person exhibition featuring artists Kadrah Mensah and Wei Li. The exhibition employs humor to explore themes related to self as commodity, paradoxes, and consumer goods. The work will take the form of a series of 3D rendered animations, videos and some sculptural works. Whether it is the replacement of objects with human skin or digital avatars, both artists employ 3D rendering as a means to provide social commentary on identity and confront the view to reflect on identity.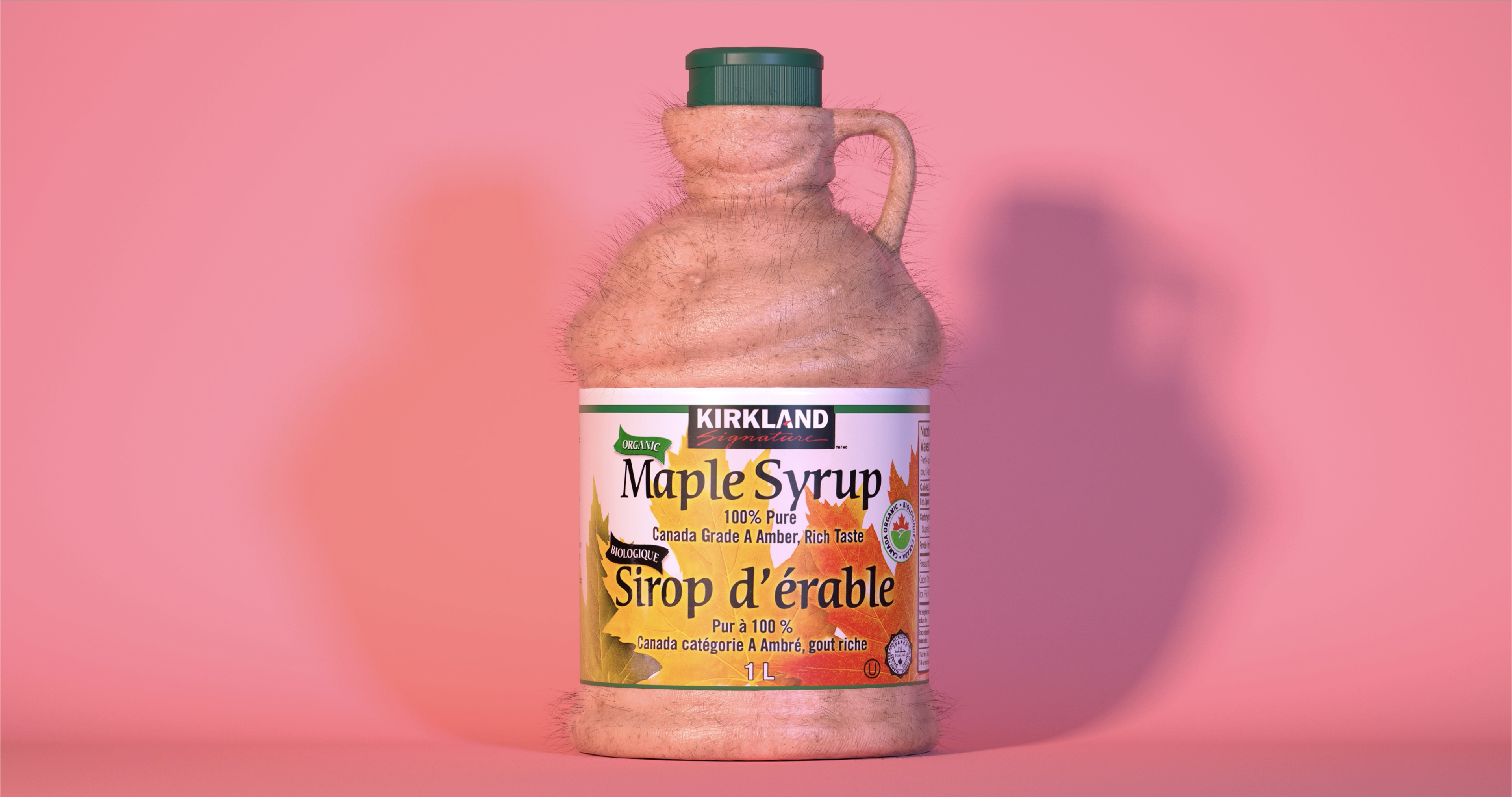 Wei Li is a Calgary-based emerging Chinese Canadian visual artist, whose experience of being an immigrant to Canada, provides her with crucial inspiration in her artistic practice. Wei graduated in 2017 with BFA (with Distinction) from the University of Alberta and has participated in exhibitions and artistic residencies across Canada and the United States of America. Wei was a finalist in the 2017 RBC Canadian Painting Competition with her works showcased at the National Art Gallery in Ottawa. Wei recently expanded her practice to the digital medium. She was the recipient of the Emerging Digital Artist Award in 2022.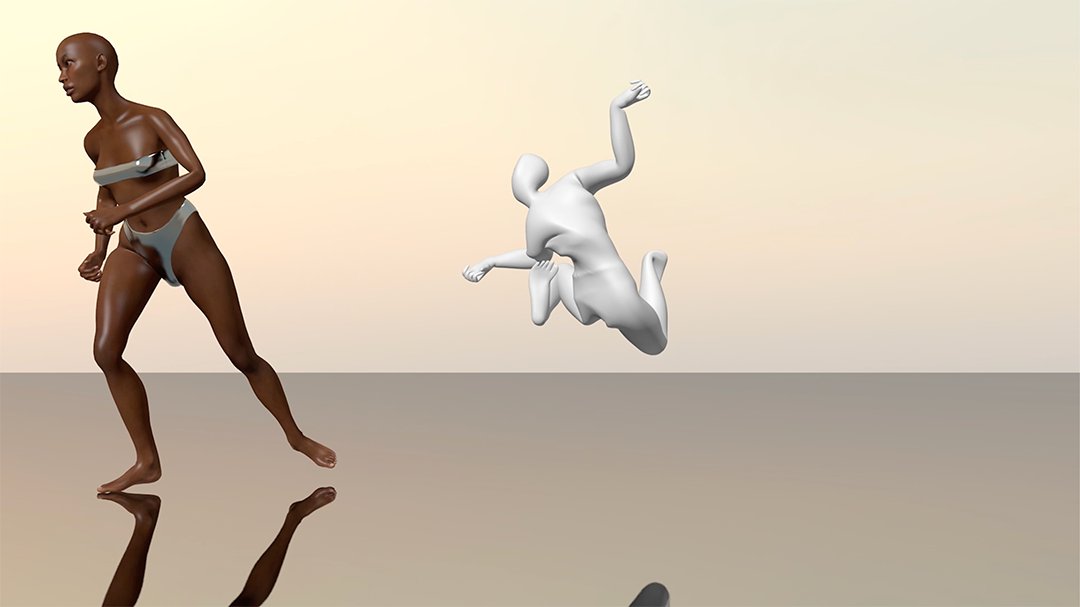 Kadrah Mensah is a Canadian interdisciplinary artist and creative technologist. Her practice is an exploration of technological intimacy as a site of freedom, escape, and identification. By leaning into the frictional paradoxes inherent to survival, she uses humour as a source of relief and resolution to confront mounting absurdity. The internet is her foundational instrument. Kadrah holds a BFA in New Media from Toronto Metropolitan University. Her work has been shown at Mason Studio, The Music Gallery, Xpace Cultural Centre, and Whippersnapper Gallery. She currently resides in Toronto.